This Week's Best Motability Car Deals
Ancaster Fiat Catford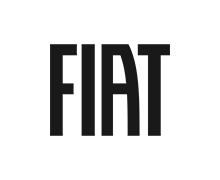 359 Bromley Road
Catford
London
Kent
SE6 2RP
Call Now
Website:
www.ancaster.co.uk/fiat/motability
Visit Ancaster Fiat Catford on 359 Bromley Road to view and test drive the new FIAT Motability range and speak to an accredited Motability specialist about the scheme and how it all works. They'll be able to answer any questions you may have and provide advice on the best vehicles to suit your needs. If you'd prefer to book an appointment in advance you can call Ancaster Fiat Catford on 02036 678 663.
Choose a FIAT from Ancaster Fiat Catford and drive away in a brand new FIAT together with fully comprehensive insurance for up to 3 drivers, full breakdown cover, replacement tyres, regular servicing, maintenance and an impressive mileage allowance of 60,000 mile over 3 years.
The FIAT Motability Range
Motability's all-inclusive 3 year / 60,000 mile car lease package includes:
Comprehensive Insurance
Insurance cover for 3 named drivers is included.
Servicing, Maintenance & MOT's
The cost of servicing and maintaining your car is included.
Breakdown Cover
Full breakdown cover provided by RAC Motability Assist is included.
Tyre & Windscreen Cover
Tyre and windscreen repair and replacement cover is included.
Annual Road Tax
Motability will automatically tax the vehicle every year.
Driving, Stowage & Access Adaptations
Many helpful adaptations are available at no extra cost.